Truffle Hunting operator profile
Nigel Sutcliffe and James McLean tell Tristan O'Hana about their debut site The Oarsman and how building a concept around chefs is the model of their future.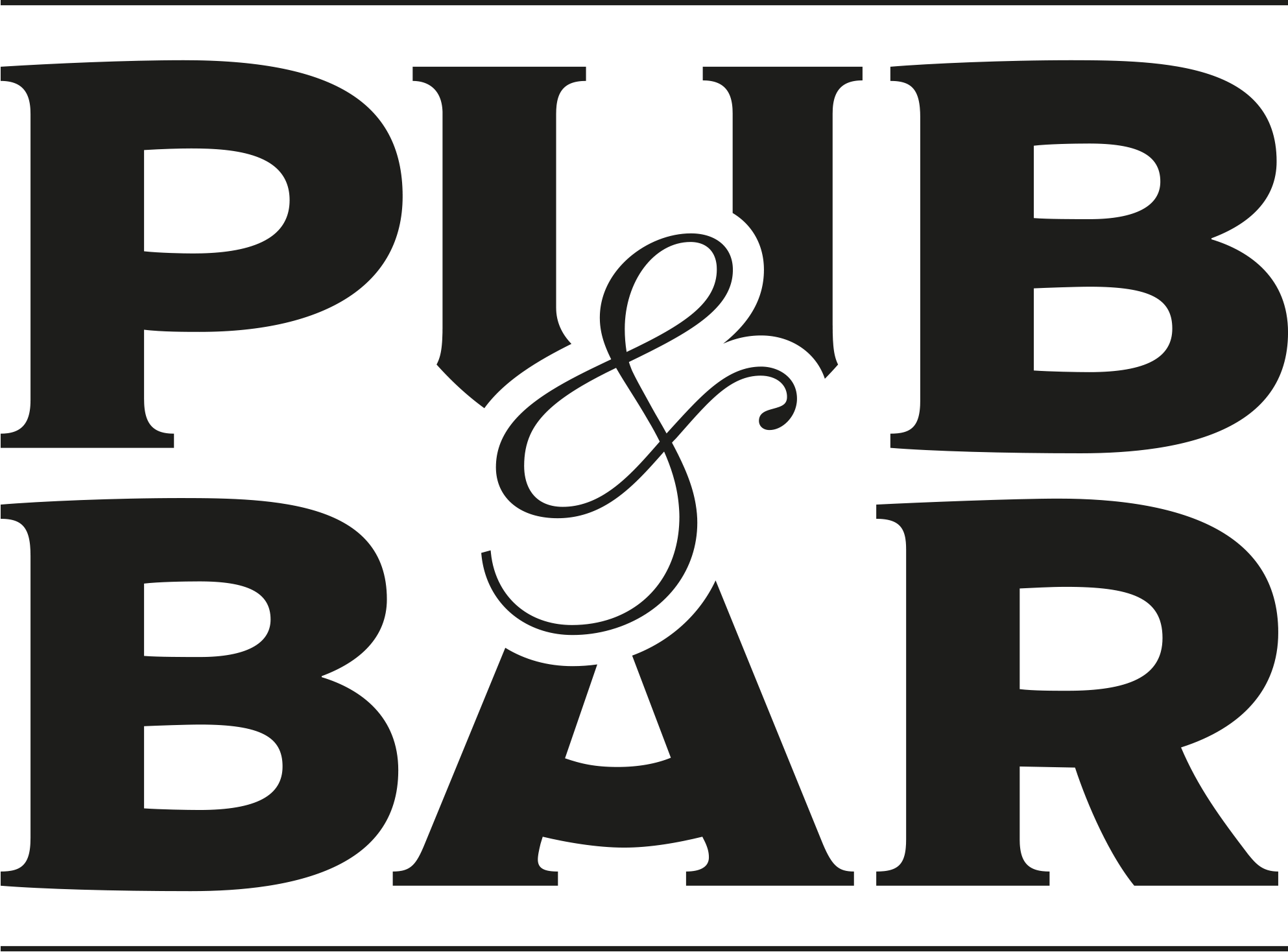 Feb 3, 2023
Some would argue that the term 'gastropub' no longer holds the revered reputation that it once did. While many pub goers around the UK may still be occasionally surprised at the quality of food available at their local boozer, I'd argue that gone are the times that people specifically associate a gastropub menu/operation with the term. These days, how often would you say to someone that you went to an 'excellent gastropub' last week? Just feels a bit… dated, doesn't it?
But what about 'bistro pub'? Heard of that one? I'm sure there are many of you reading this that have either read or said those two words when describing a venue that serves up particularly impressive food, but the label certainly hasn't made it into mainstream terminology. In fact, I don't think I had considered this description for some time, until I received a press release last year which detailed the opening of The Oarsman in Marlow – a new bistro pub and wine bar launched by hospitality stalwarts Nigel Sutcliffe (above right) and James McLean (above left). If the word 'gastropub' ultimately nullified the discussion around whether the venue in question was indeed a pub or a restaurant, the term 'bistro pub' happily shrugs its shoulders and says, "we're both". And for this particular duo, such a conclusive label couldn't be more suited, as their background in high-end dining and, yes, gastropubs, means that a hybrid operation was an organic eventuality.
Fat ducks in a row
Now, these two gentlemen aren't running pubs in the same way that the majority of our lead interviewees run pubs. Yes, they are the owners/operators of The Oarsman, but, despite having a big hand in a number of other on-trade businesses, the Marlow site is the only venue that is actually theirs. All other involvement in hospitality projects goes through their Truffle Hunting consultancy business. Let's rewind a little…
Sutcliffe, as you may know, helped set up the esteemed Fat Duck restaurant alongside Heston Blumenthal in 1995. McLean, among other roles, has been a director at well-respected London outfits, including Newman Street Tavern and The Lady Ottoline. He was also a consultant for The Fat Duck Group, which is just one of the businesses the duo have worked at together.
A long story short, involving many hospitality endeavours, after working with The Fat Duck Group, Sutcliffe and McLean were able to run The Crown at Bray on behalf of new chef proprietor James Lee. In order to achieve his global expansion plans, Blumenthal had re-adjusted his UK finances and projects, which saw 100% of the shares of his Bray pub go to Lee, with Sutcliffe and McLean coming along for the ride.
"With that, we saw a foundation that allowed us to support the chef while they focused on the product," says Sutcliffe. "Between the two of us, we put everything else in place. By working with different people, every business becomes a unique operation because it's built around them. We put in guidelines and daily disciplines, but we let them be free with the concept so that it becomes a unique business."
As this piece isn't a Truffle Hunting consultancy advert, I won't go into the long list of businesses Sutcliffe and McLean have worked with, but it is as substantial as it is impressive. Just last year, they entered into another pub partnership with a family on north Hampshire pub The Mutton. The point is, the duo present a distinctive operator story, as alongside the advisory elements of their business and hands-on partnerships like the ones seen at The Crown and The Mutton, they have their own pub to run in The Oarsman.
"We bought The Oarsman with James Lee, and while we own the pub, our philosophy is the same," says Sutcliffe. "We put in a chef who knows what the product is. Scott Smith [Arbutus, Wild Honey and most recently Sugar Boat] wants to put great ingredients on a plate, which is exactly what we want to do. We designed it on a shoestring, James put the kitchen in, we painted it at night and at the weekends, and then we upcycled all the furniture. We're 14 months in now and it has been really well received."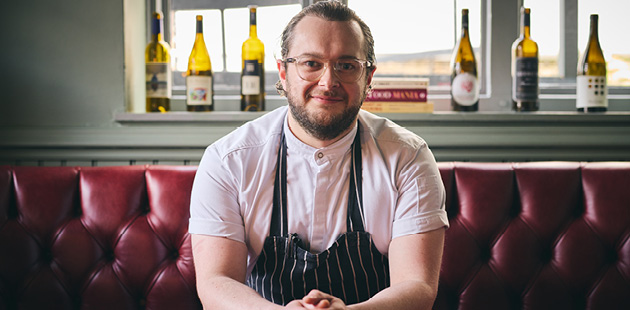 Scott Smith, head chef at The Oarsman
Pub life
The businesses and backgrounds of Sutcliffe and McLean are hardly comparable to the majority of pub and bar operators. It's not often that I'll interview a pub personality who is known for co-creating one of the most famous restaurants in the world. So, the question is, why pubs? Actually, no. It's why buy a pub? Those who have been to Bray and compared Blumenthal's Hind's Head to The Crown over the road will immediately see which site is more 'pub-like'. The Crown is certainly the more casual affair, but financially it is risk-free for the duo to be involved in. Now that they own and operate The Oarsman, how are they perceiving the potential in the current pub and bar market?
"If you're an independent business that can afford to buy freeholds, then you're buying an asset and you are creating something of value," says Sutcliffe. "I think there's an awful lot of pubs that are still strangled by the brewer/operator/owner model. That model is changing, but that's something that needs to change faster.
"But it's always been a really challenging industry to be in and it does push us all to perform harder and add value. At the beginning of the year, we've focused on adding value, doing prix fixe menus, working at keeping profit margins, but adding more value for the guests. But I do think I am optimistic. I'm ever optimistic."
"That optimism is rooted in our positioning with food-led pubs," adds McLean. "That's the position we take within the sector – it's not wet-led."
But what about those operations, though? The pubco licensed and tenanted model might not be the direction they have chosen to take, but for thousands of people it is the only option. And let's say some of those businesses aren't doing so well and need a little external input – are high-end consultants ever approached for their services, despite those seeking help not being at the lavish end of the scale? And how about the pubcos themselves? Would they ever require such a removed perspective?
"Well, we've had those conversations, and we've had those conversations with some of the bigger brewers," says Sutcliffe. "We work enthusiastically to begin with, but the end result is 'that isn't our business model'. They have a clear idea of what their business model is and they'd like to adapt, but the truth is there's a lot more work that needs to go into it for them, and it doesn't generally suit them.
"But the smaller independents, very much so. You can pitch ideas and we've helped steer people through some dark times, help them develop their concepts, help them change. That sort of thing happens very often."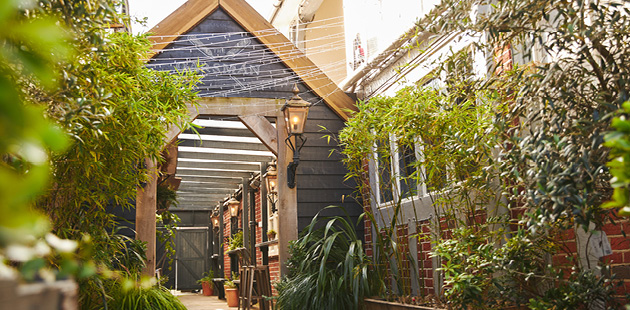 Outside the Marlow pub
Team talk
Sutcliffe and McLean are careful not to brag when telling me that recruitment for them "just hasn't been a problem". They know the crisis that is currently taking place around the number of vacancies within the hospitality market and while it so far hasn't affected them, it doesn't mean to say they don't have views on how the sector has ended up this way and how things can be changed. They come from intense, high-pressure kitchens, don't forget, but just because those pressures are there doesn't mean stress and burnout need to be synonymous with the situation.
"You just have to behave differently," says Sutcliffe. "We don't ever seem to get ourselves in a place where we need to chastise anybody. It's always about support and direction. And that's what I think our industry could learn best – it is not just about the words you say, you have to truly believe them and behave accordingly. And then I think people will genuinely come into an industry that is a lot of fun."
An example of attention to team detail and development would be the education that the duo offer their employees. As a bistro pub, food is naturally at the forefront of what they do, but rather than a team briefing simply consisting of Smith barking at front-of-house as to what's on the menu that service, The Oarsman directors educate their people through details rarely seen in pub operations.
"Food can be phenomenally educational," says Sutcliffe. "Our connection to nature is a really exciting thing and there needs to be a better education about that. I mean, we are literally plucking something out of the ground or raising something and then putting it on a plate. We try and educate our team around moon cycles and what's happening this week and the next. OK, the weather has gone cold, why has it gone cold? That's as interesting as anything. We look at what's happening around us, what's our connection to nature and how that translates into what goes on the menu. Having a real understanding of that is brilliantly exciting. We've got an Almanack that we read every week, so we can tell the stories of what's happening and what's happened in history that defines these things. It's an awful lot of fun."
"It's really fun to do that with the whole team," adds McLean. "They learn that the nature and the diversity that Nigel was talking about doesn't start in a box at 8am as it arrives in through the back door."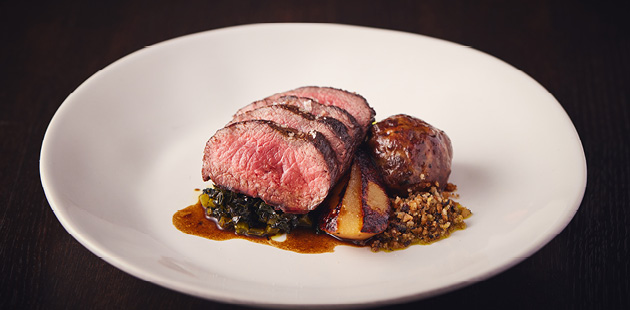 On the menu: some of Smith's food
Still on the hunt
Were they to expand their own pub operations, Sutcliffe and McLean's business structure could ultimately lead them to a fork in the road when it comes to their priorities. There's no doubt that the Truffle Hunting consultancy is a growing success, but with The Oarsman taking up 60% of their time, could owning another pub or two dilute their capacity for external consultancy? Perhaps. However, when visiting the Marlow pub last month (a wonderful experience, I might add), the leadership of Smith and his brigade was clear to observe, suggesting that the consultancy/partnership structure is actually scalable in the sites that they may come to own in the future – put a brilliant chef in place, train a brilliant team and then tick along somewhat in the background. Is growth on the cards?
"We'd very much like to continue to do the consultancy work and then invest what we earn in consultancy into a small group," concludes Sutcliffe. "We'd happily work with partners if we could buy freeholds, and people have started to ask if we'd like to look at other sites, so that's something that we'd like to do this year.
"And if we get the opportunity to work with people like Rob Boer at The Mutton and Scott at The Oarsman, who we specifically chose to back and to build a concept around, then, yes, I'd like to continue doing it. We've got a fairly big network of people in the industry in terms of chefs, so that's quite exciting. It's always a great thing to be able to support new talent as well, which is really what we always have liked to do."
You may also be interested in…