Feature: Carbon reduction in pubs
We stand at a crossroads. One path leads us towards a brighter, sustainable future, while the other edges us dangerously closer to the point of no return. Genna Ash-Brown reports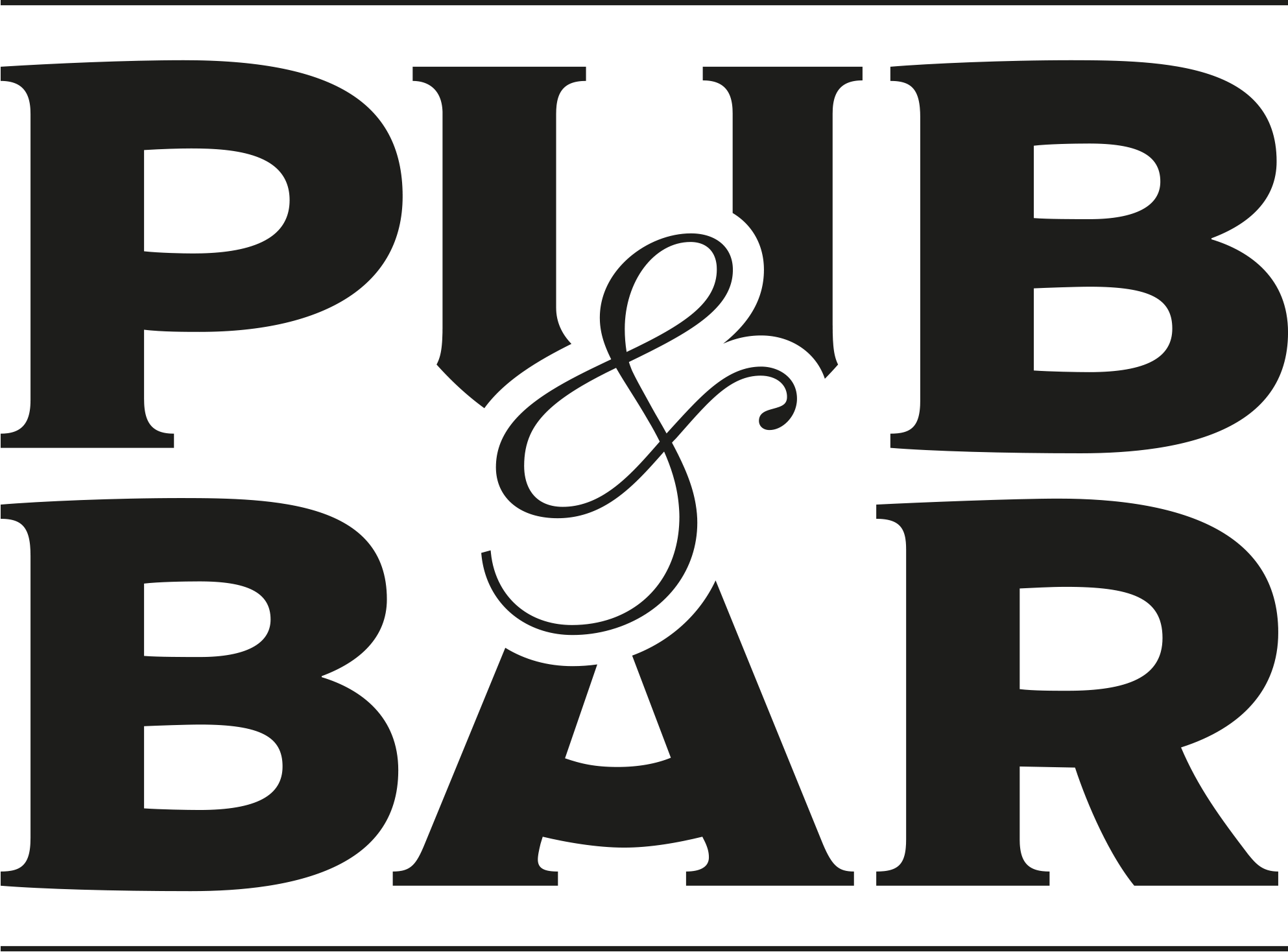 Aug 18, 2022
On 19 July 2022, temperatures reached 40.3 degrees Celsius – potentially the highest ever recorded in the UK. While many donned their best sun hats and flocked to the nearest outdoor pool, others struggled to find joy amid the burden of an undeniable truth: not only is our planet rapidly heating, but we are the cause. It's hard to enjoy working on a heatwave tan when you know fires are raging in many parts of the country.
July was also the month of Heineken's SmartDispense Energy Well Spent Summit. Timely, as the nation experienced the hottest period it has seen in 125,000 years, according to the UN's climate science body. It was here that environment analyst and journalist Roger Harrabin emphasised the scale of the challenge we face to a room full of concerned delegates. The expert criticised an aim set out in the 2015 Paris Agreement, where countries all over the world laid out a new goal to hold global warming at "well below two degrees Celsius", with the preference being 1.5 degrees. He slated the agreement as "virtually impossible", noting that poor governmental support means we are more likely hurtling towards a catastrophic rise of two to three degrees. Readers, we are at breaking point.
Energy efficiency
As Mark Chapman, CEO and founder of the Zero Carbon Forum (ZCF), states: "The average pub will emit the same emissions as the heating for 113 households in a year across its key emission areas of energy, water, waste, food, drink and transport use." So, one of the biggest challenges for publicans can be knowing where to start. This is evidenced by a Coca-Cola Europacific Partners (CCEP) survey, which found that, while three-quarters (78%) of licensed operators identify climate change as a priority, two-fifths (42%) feel they don't have access to the information required to achieve net-zero emissions. The journey ahead is long and arduous, making it easy to feel overwhelmed, so understanding what to prioritise to make your business more sustainable will allow you to form a manageable plan.
From April next year, an extension to the Domestic Minimum Energy Efficiency Standard (MEES) Regulations will prohibit landlords from leasing out commercial buildings with an Energy Performance Certificate (EPC) rating of F or below. Failure to make the necessary changes to a venue with inadequate energy efficiency could cause the owner to be fined between £500 and £5,000, depending on the value of the property. Under the weight of rising inflation and a subsequent cost-of-living crisis, that's a potential charge you could do without. As Scott Duncan, managing director at Unox, emphasises: "The most critical factor for any hospitality business is always going to be cost. As energy prices continue to rise sharply and margins are squeezed more than ever, any savings a business can make on their energy consumption will have a significant knock-on impact on profits."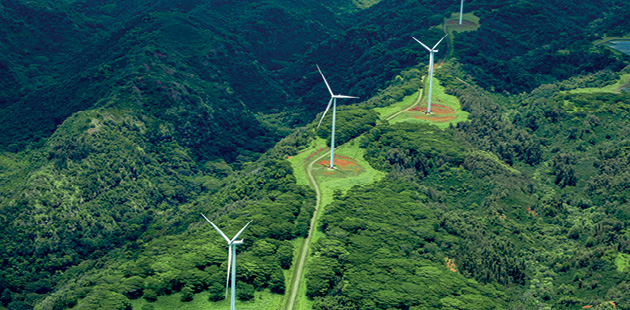 We all know that, in the current climate, excessive energy usage comes with a hefty price tag and an environmental bill to match. "Despite the crisis we are facing, some pubs and bars aren't aware of how much invisible energy waste could be leaking out of their operations," says Steve Buckmaster, director of sales at BRITA Professional. Earlier this year, BRITA published its Invisible Waste report, highlighting that, of the 45% of businesses that leave equipment switched on overnight, 65% aren't aware of how much energy is being used in this time. "While some pubs and bars aren't able to switch off overnight, others do so for reasons such as it being simpler to leave on (18%) or because no one is responsible for turning it off," Buckmaster adds. "Considering this, it's clear that arming ourselves with information on what's being wasted could be key to ensuring it stops chipping away at sustainability efforts and revenues."
To pinpoint where your estate could make valuable energy savings, first you need to measure exactly where it's being used. "To reduce carbon emissions, pubs should start by measuring their footprint," says Chapman. "We designed our carbon calculator, developed in collaboration with UKHospitality and the British Beer & Pub Association, and powered by SkyZero, to enable operators to calculate their footprint over a cup of coffee."
The ZCF also offers a carbon toolkit for business owners, detailing key initiatives that can be taken across operations (people), food and drink served (product) and equipment (place). Revolution Bars Group has made good use of the ZCF's resources and support, with the brand proudly standing as a founding member of the Forum. "We've certainly learnt a lot from other operators and from our work with the ZCF, and hopefully we've been able to influence and inspire other businesses too," says Andy Dyson, the group's business development director.
The Alchemist is another brand making great strides in its quest to combat energy waste – simultaneously providing a solution to the night-time switch-off saga. "Each venue has a self-appointed green keeper who is responsible for the sustainable practices of our venues, including energy use," says property director Paul Mitchell. "We've also introduced energy-saving technology into our new and existing venues, which helps further reduce energy usage."
Become a brand of choice
Even if sustainability hasn't yet reached the top of your agenda, it is a growing priority among your guests. CCEP's survey shows that one in three consumers rank sustainability among their top three purchasing criteria. A study by Pernod Ricard drew similar findings, with 53% of consumers claiming to seek out information on their favourite drinks brands and venues regarding environmental and social responsibility; while 72% claim they'd like to hear from pubs about the work they're doing to tackle green issues.
The adoption of more sustainable lifestyles is increasing in importance for many, meaning businesses that don't adapt and deliver risk becoming obsolete. "People are clearly thinking and behaving differently, and many recognise emerging from lockdown restrictions as an opportunity to accelerate sustainability progress," says Amy Burgess, senior trade communications manager at CCEP.
Local pubs and bars sit at the heart of their communities, enjoying unique relationships with their customers. This means they are perfectly placed to engage people in environmental issues and encourage progressive behaviour, helping us all work towards a common goal. Recognising this, Revolution is making powerful moves to keep consumers on board. "We want to be regarded as a brand of choice for years to come, so we've set ourselves some ambitious goals, chiefly embodied by our overarching strategy to be a net-zero business by 2030 – ahead of the industry standard of 2040 set out by the ZCF," Dyson explains.
"We don't want to take anything away from what makes Revolution Bars Group a staple on the high street entertainment scene, but we are working to increase the number of plant-based dishes on each menu launch, and we now provide an excellent range of plant-based options."
And as Andy Shovel, co-founder of alternative protein manufacturer THIS, points out: "Replacing intensively farmed meat products with meat alternatives is one of the single biggest and simplest ways a restaurant can reduce its carbon footprint."
This point is echoed by Chapman and the ZCF, who say that on top of producing reams of harmful carbon emissions, the intensive farming practices sometimes used to produce the food served in pubs can contribute to a loss of biodiversity and deforestation. According to EU forest organisation Fern, agricultural deforestation is the biggest cause of forest loss, accounting for a total 70%. If you are to become a brand of choice among environmentally conscious consumers, responsible sourcing is vital. "The important thing for pubs that are committed to reducing their carbon impact is to ensure they are working with sustainable suppliers who can demonstrate their own carbon reduction initiatives," says Ali Anderson, sales manager at Notes Coffee.
"Think about the products you serve and what their carbon footprint might be. Responsible coffee sourcing, for example, isn't just about making sure farmers are paid fairly, it's also about mitigating the environmental impact of coffee production."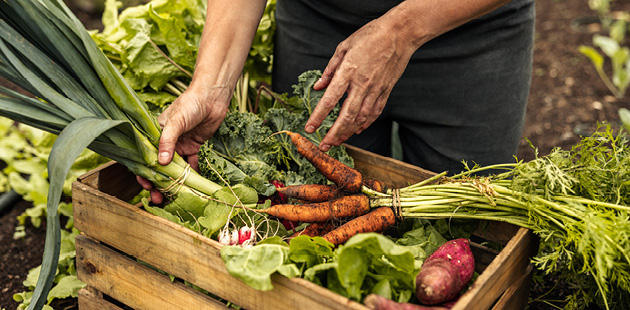 Small changes, big results
It's good to think big, but seemingly small changes can also stack up to make a big difference. Revolution Bars has some impressive goals, but the group has been careful not to overlook the basics.
"We've recently rolled out revised and updated menus across our Revolution and Revolución de Cuba sites," says Dyson. "We've removed single-use plastics and most fresh fruit garnishes from our serves, which is set to reduce our carbon footprint significantly."
The biggest change, says Dyson, comes from the removal of the passionfruit garnish from its popular pornstar martini and rumtini serves, reducing the group's carbon footprint by more than 100 tonnes. "We sell over 1.2m of these cocktails each year and the garnish was flown in specifically from South America. Nine times out of 10, it was discarded immediately by the consumer. This change has allowed us to offset the carbon from all our drinks and make them carbon neutral."
For The Alchemist, something as simple as communicating a goal with suppliers has already delivered admirable results. "We work with our suppliers to reduce/recycle waste from the venues and help make transportation journeys more environmentally friendly, with ORCA machines that convert waste into drain-safe liquid and the conversion of our cooking oil into biodiesel for the delivery vehicles," says Mitchell.
Innovative thinking like this contributed to The Alchemist being named a carbon neutral business in 2021.
"Caring for our environment and safeguarding it for future generations is incumbent of us all and something we at The Alchemist are committed to playing our part in," adds Mitchell.
Why not review the products you stock and see whether there's potential for a simple switch to a greener alternative? Carlsberg, for example, has just launched its first ever bio-based bottle. Not only does it generate fewer CO2 emissions than single-use glass, but the beer itself is said to be better, brewed with fully organic barley that's grown via sustainable farming practices. Why not put something like that in the hands of your punters? At the very least, it's a positive conservation piece to have over the bar.
Rally the troops
As always in this business, your people are your greatest asset in the carbon neutrality mission. Your efforts can only be effective if every team member and stakeholder in your business is engaged. As Dyson states: "We're completely focused on building our sustainability credentials from the ground up, ensuring every single person in the business appreciates and understands our way of thinking."
It's a similar story at The Alchemist, with everyone – from senior management to service staff – committing to making a difference. "As with any initiative, the key is communication and a consistent drive to keep pushing our existing initiatives and looking to the future."
Now or never
While the admirable achievements the sector has made so far deserve to be celebrated, it's simply not enough without everyone doing their part. "The best advice we can offer other hospitality businesses, and for that matter any business, is to jump in and take responsibility," Dyson urges. "If you want to be a brand that stands out, then energy efficiency and sustainability are things that have to be taken seriously, for the interest of your team and guests, but also the care and protection of the planet."
This is our chance to set an example for other industries, but we have to act now. We are already so close to 'too late'. Sustainability is no longer a choice. How do you want your brand to be remembered?
You may also be interested in…